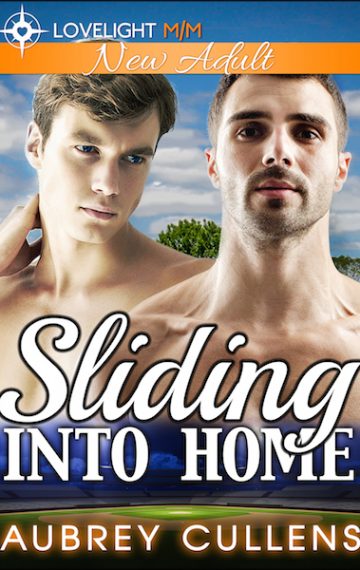 $2.99
Publisher:

LoveLight Press

Available in:

Kindle

Published:

August 27, 2015
Buy on Amazon
Oscar wants to play it safe —
Oscar Rosales Ortega is the first openly gay player in Major League Baseball.  The fans call him "Oro" — both for his initials and for his golden touch with a bat — and say he's destined for the Hall of Fame.
Oscar knows that the men in his life are more interested in the baseball star than in the man, and he's learned to enjoy the perks of his celebrity while protecting his heart.
Danny won't ask for more —
Buried by his late mother's medical expenses, Danny Sawyer foregoes college and takes every job he can get just to keep his head above water.  When he opens his home to friends in need, the makeshift family they create gives him everything he could ask for: people to love.
Danny is determined to give the people he cares about what they need.  Taking care of others makes him happy.  It's never occurred to him to want something for himself.
Some things are meant to be —
From the moment they meet, Oscar and Danny are pulled toward each other.  Oscar has been hurt, and his feelings scare him.  Danny has never looked at a man, and his attraction surprises him.
They each have their reasons for not believing, but in the aftermath of violence if they can learn to trust — and are brave enough to risk their hearts — these two men who aren't looking will find the very thing they need… love.
Content Advisory:  This New Adult novella contains graphic descriptions of explicit sex between consenting adults.  Approximately 29,000 words.
Buy now on Amazon!