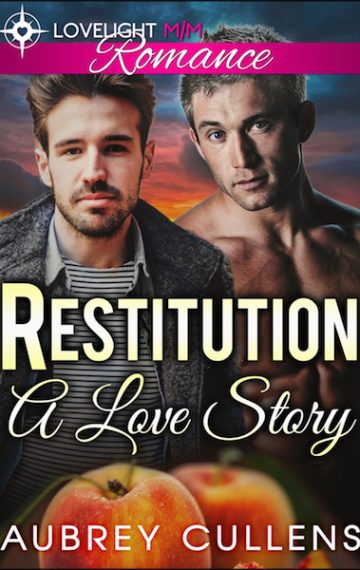 $4.99
Publisher:

LoveLight Press

Available in:

Kindle

Published:

October 29, 2015
Buy on Amazon
Nate Parker has spent the last few years imprisoned for a crime he didn't commit. His wrongful conviction cost him his job, his fiancée, his reputation, and his hope for the future. His name has been cleared, but after everything he's lost, he doesn't know how to find his way back to the life that was taken from him.
Parker Campbell is raising his 9-year-old niece, Emma, on his own.  Working for a homophobic boss in a gay-unfriendly town, he treads carefully, knowing that his job security has to be his priority when he's all Emma has.
Parker has never considered starting a relationship with another employee… until he hires Nate. It should have been easy to avoid getting involved, since Nate keeps insisting that he's not gay.
But Parker is used to life not being easy, and Nate may find that what he needs isn't at all what he thought he was looking for.
(Restitution is a standalone m/m contemporary gay romance of approximately 60,000 words containing profanity, mature adult content, two men who deserve love, and a happily ever after ending.)