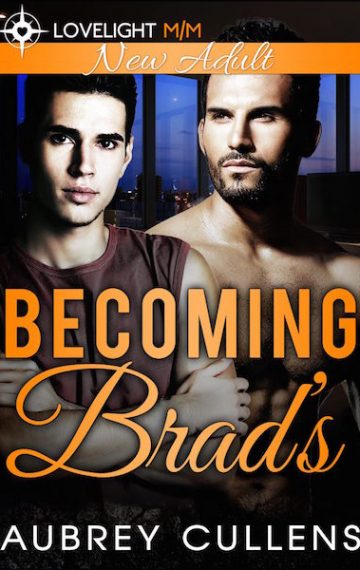 $2.99
Publisher:

LoveLight Press

Available in:

Kindle

Published:

July 31, 2015
Buy on Amazon
Brad doesn't believe it's really out there —
On the surface, Brad is a successful general contractor who has it all together.  Inside his restless heart, though, something is missing.  At 32, he's getting tired of hooking up for no-strings sex, but the men he's attracted to just aren't interested in anything more.
Resigned to the fact that "more" may not be in the cards for him, Brad is shocked when he finds exactly what he's looking for… with someone he can never have.
Justin is too young.  Too straight.  Too tempting.  Everything Brad should stay away from… but exactly what he can't resist.
Justin doesn't believe he has it in him —
Despite his best intentions, Justin knows he's a screw up.  His sister, Hannah, has loyally picked up the pieces of his out-of-control life ever since their parents died, but his effort to repay her while she's on her honeymoon ends up backfiring — big time.
He was supposed to feed her dog, not throw a party.  He certainly never meant to trash the place.  Hannah's apartment was just too quiet.  Too empty.  And Justin can't stand being alone.
Hungover, hurting, and hopeless the morning after, he has no idea how to fix the epic damage before his sister gets.  And then Hannah's neighbor stops by…
One moment can change everything —
"Just so there's no misunderstanding: I'm offering to make this mess go away in exchange for sexual favors."  
Brad wants to kick himself for giving in to his attraction and blurting out his outrageous proposal.  What was he thinking?  He knows Justin isn't gay, and besides, Brad isn't the type to take advantage of someone who genuinely needs him.
A real relationship could never grow from such an inappropriate beginning… could it?
Content Advisory:  This New Adult novella contains graphic descriptions of explicit sex between consenting adults.  Approximately 22,000 words.